The Most Important Thing Right Now!
The Deepest Cuts
Whew! Last week was (to quote a certain buffoonish presidential candidate), "huge," but there's more in the pipeline ...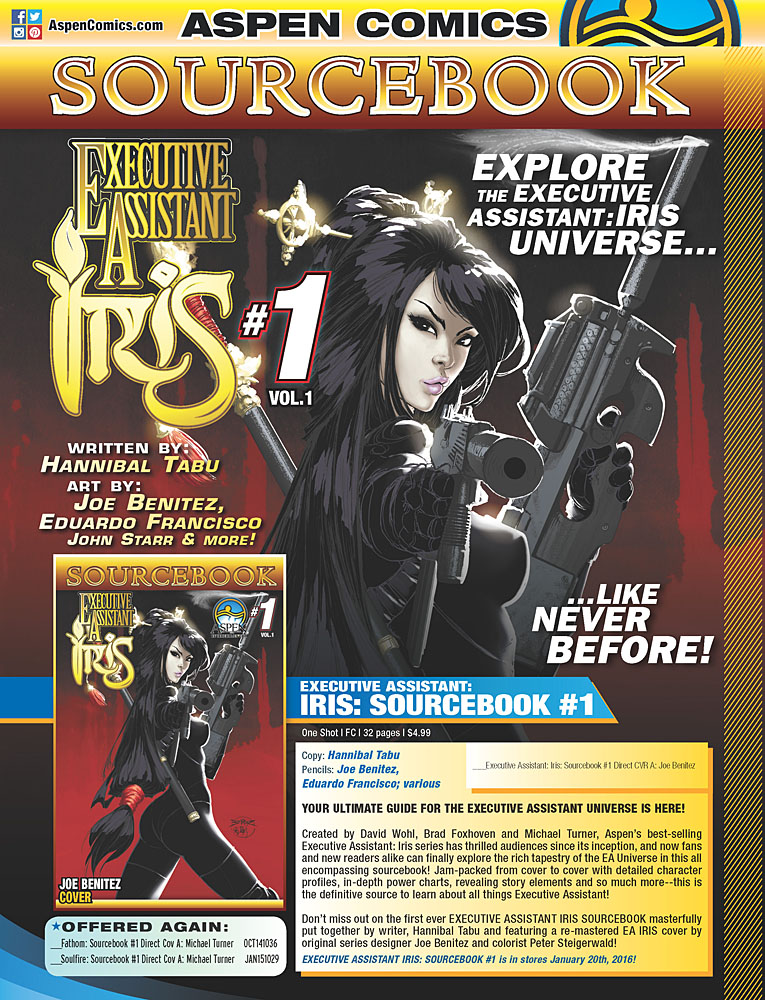 You likely already know that Executive Assistant: Iris Sourcebook will be hitting stands January 20, 2016 (coincidentally, Hannibal's birthday).
Let's take a look at the publisher's solicitation copy:
FROM THE PUBLISHER: Created by David Wohl, Brad Foxhoven and Michael turner, Aspen's best-selling Executive Assistant: Iris series has thrilled audiences since its inception, and now fans and new readers alike can finally explore the rich tapestry of the EA universe in this all-encompassing sourcebook! Jam packed from cover to cover with detailed character profiles, in-depth power charts, revealing story elements and so much more -- this is the definitive source to learn about all things Executive Assistant!

Don't miss out on the first ever EXECUTIVE ASSISTANT IRIS SOURCEBOOK masterfully put together by writer Hannibal Tabu and featuring re-mastered EA IRIS cover by original series designer Joe Benitez and colorist Peter Steigerwald!

EXECUTIVE ASSISTANT IRIS: SOURCEBOOK #1 IS IN STORES JANUARY 20th, 2016!
Please go to your local comic book retailer and ask them to set a copy aside for you -- pre-orders matter a LOT!
Yep, big announcement ... what's that? Oh, yes, there was just one more thing ...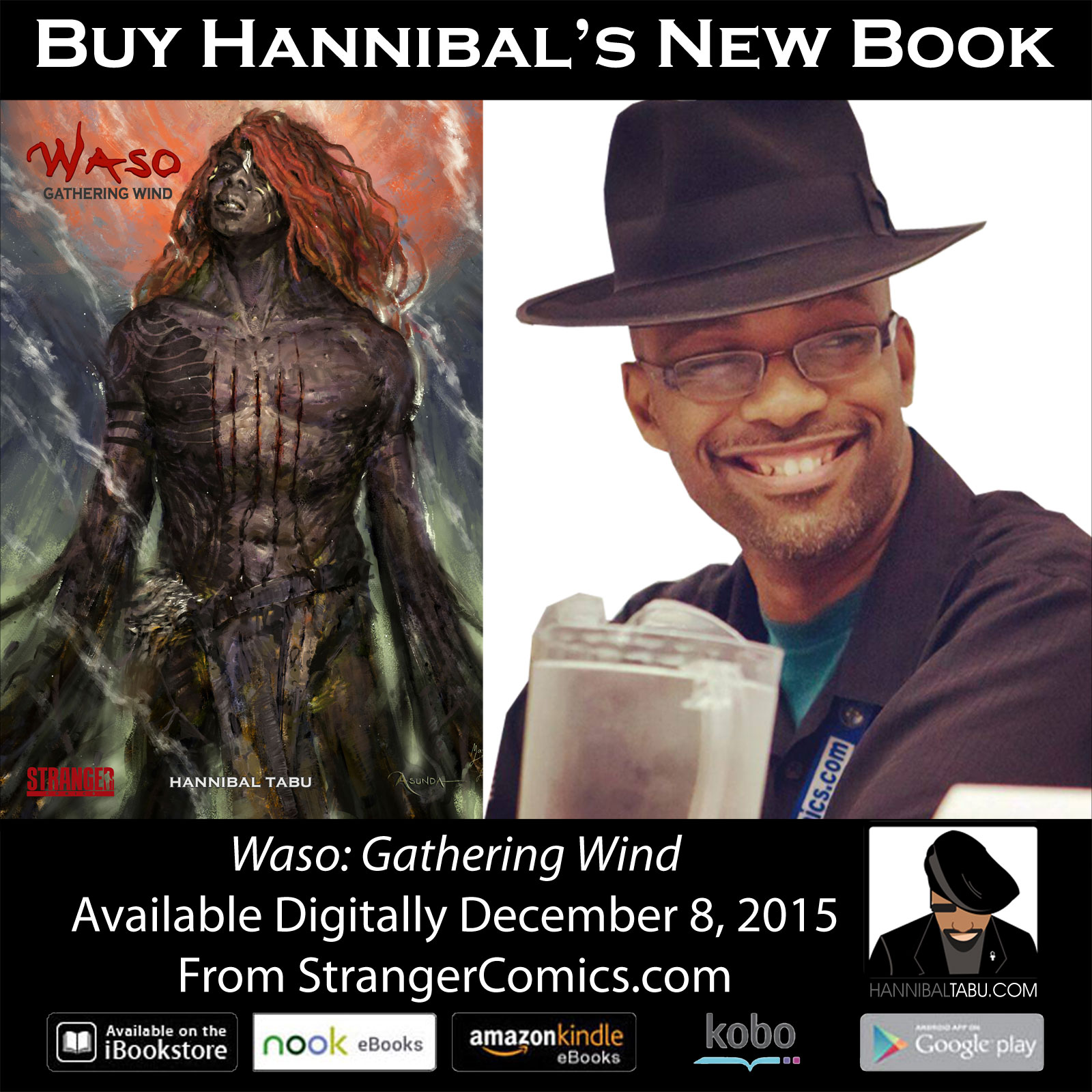 Waso: Gathering Wind is the sequel to the brutal novella Waso: Will To Power, set in Stranger Comics' fictional world of Asunda, a realm of swords and sorcery, bloodshed and brilliance from the mind of actor and producer Sebastian A. Jones.
In this novel, the battered tribe led by the untested young chief faces a new challenge when their erius (shaman) is kidnapped and that leads to a dangerous quest to obtain a gem of power.
This digital-only release will be available December 8 anywhere you can get a signal. The second of six proposed Waso novellas, expanding the experience of the dark elf tribes of the Galemren.
More? More.
In Spring and Fall of 2016, Aspen Comics is proud to present prose novellas featuring characters from some of their biggest franchises. Grace from Soulfire and Cannon Hawke from Fathom will come to life in prose courtesy of Hannibal Tabu. Yep, happening.
Four books, four chances to read works from Hannibal Tabu, running into the third quarter of 2016. What a time to be alive!