Fiction: "Here's a little story I'd like to tell ..."
Ever since sitting in a darkened movie theater in 1977 as George Lucas' space opera skywalked its way into the global consciousness, it's been all about stories for Hannibal Tabu.
His action figures engaged in elaborate narratives with intricate relationships shifting like Tattooine's sand dunes. At the age of eight, he spent a summer scribbling into 220 pages of college ruled notebook paper, writing his first novel about a capricious group of divinities trying to comprehend the human condition. Writing songs and poems and drawing terrible comic books, it all came back to the underlying ideas of "once upon a time ..."
Hannibal started his first novel (which ended up being the second one completed) in 1999 and has been writing relentlessly with publication in mind ever since. The two currently existing novels are part of a proposed five book series called The Context. The third novel, first draft completed and two sets of edits pending, is called Rogue Nation and could be available as early as 2017 (spirit willing and the creeks don't rise).
The Context
The two novels in The Context that are currently available are ...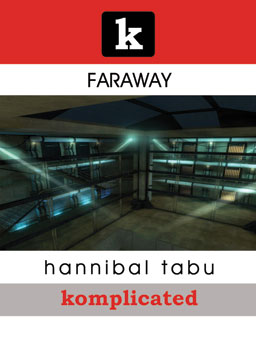 Faraway
The biggest problem with building the world's smartest prison is an inmate whose life's mission has been to get inside.
More Info/Buy It Now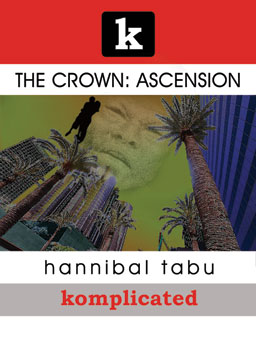 The Crown: Ascension
Boy meets girl. Boy and girl fall in love. Girl turns out to be 8,500 years old. Much hilarity ensues. In short, her love can make you fly.
More Info/Buy It Now
Stranger Comics
Hannibal's prose for Stranger Comics is uncompromising and relentless. Take a look.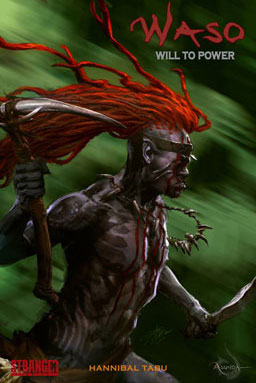 Waso: Will To Power
When his adopted brother turned out to be a supernatural legend and his father died in defense of the tribe, Waso thought the world was ending. It was just the beginning ...
More Info/Buy It Now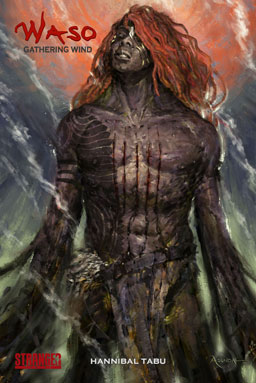 Waso: Gathering Wind
Starting with a kidnapping, middling with a heist and ending with a high speed chase, the uncompromising sequel to Waso: Will To Power continues his climb to greatness.
More Info/Buy It Now
The Operative Network
Supernatural: The Messenger is the first of a planned series of superhero prose fiction stories set in the intellectual properties created by the upstart creative studio.