Panels
"... and at your music conference? I'm a panelist ..."
-- Black Thought
| media | panels | press | music | podcast | voiceover work |
Hannibal Tabu has found himself on the dais of many panels at conferences around the country. Here are some examples of that ...
VERSUS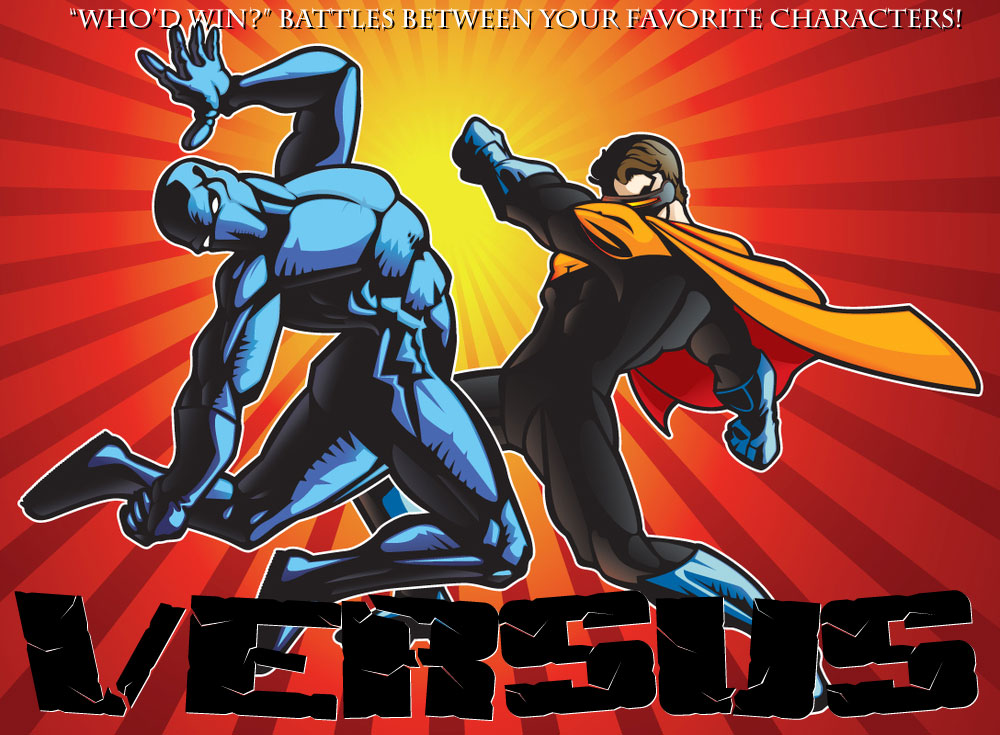 Starting at Cal State Los Angeles' Eagle-Con, Hannibal has hosted a series of panels where two people (most often comics historian and actual trial attorney James Thompson, Esquire and comedian/Comics On Comics host Vito Lapiccola, but with Total Recall comic book writer Vince Moore tagging in here and there) sit down and argue, as lawyers would in a court case, whether one character (or one set of characters) would beat another in a "Thunderdome" styled fight (enclosed area, no prep time, brought in at the height of their combat abilities and aimed at an opponent). Hannibal presides over the entire affair like a judge (complete with a copy of Mjolnir as a gavel), entertaining objections and calling time on rebuttals, opening and closing statements.
THE DAVID BLAKE RULE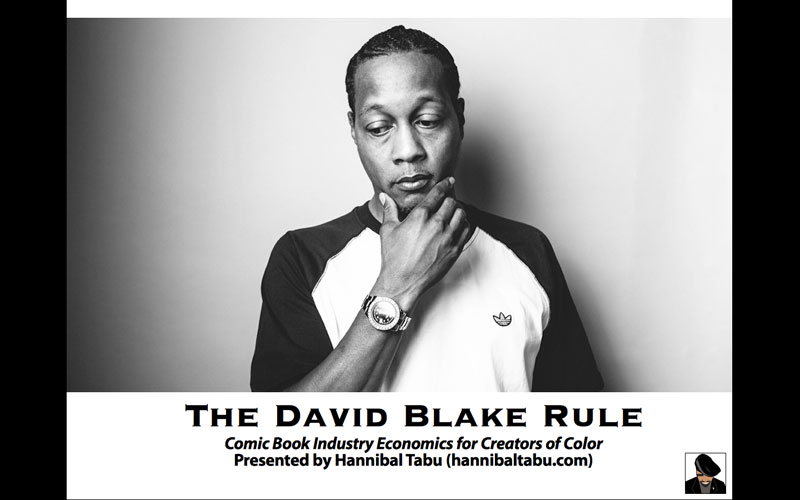 First presented at the Black Comix Arts Festival in San Francisco, this panel on Comic Book Industry Economics for Creators of Color examined a variety of modern market realities and how comics creators can succeed in spite of them.