Comics: Words and Sequential Art
| comics | the operative network | wunderman | top cow | aspen comics | new paradigm studios |
Lacking the budgetary constraints of film or television and eschewing the need for a robust imagination from the reader, comic books provide a unique tableau for storytelling, especially for those interested in the fantastic and the absurd.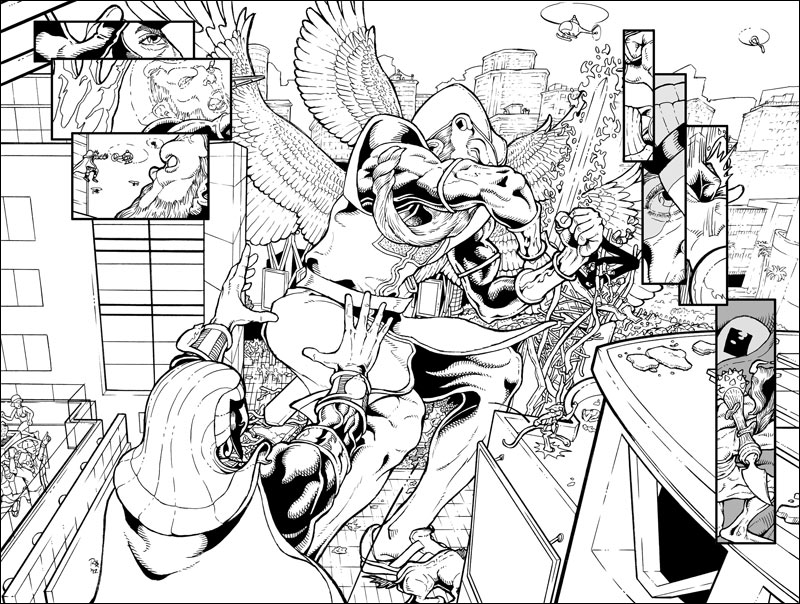 Shown: A two page spread from Menthu: The Anger of Angels
Hannibal Tabu has been reading comic books since the early 1980s and has worked professionally in and around comic books since the turn of the 21st century. He is best known for his long running reviews column The Buy Pile, currently at Comic Book Resources (where he also does convention panel coverage). He got his first break as a professional comic book writer with the 2012 Top Cow Talent Hunt and has gone on to write comics for both top 20 publishers and smaller independents, as well as appear in anthologies alongside some of comics biggest names. Here you can find news about his plans and work in comic books.