Panels: The David Blake Rule
Comic Book Industry Economics for Creators of Color
This panel was first seen on January 18, 2016 -- the birthday of David Blake, better known as DJ Quik.
The panel was video taped and is presented here in its entirety.
Presented here, in their entirety, are the slides from the presentation from the 2016 Black Comix Arts Festival.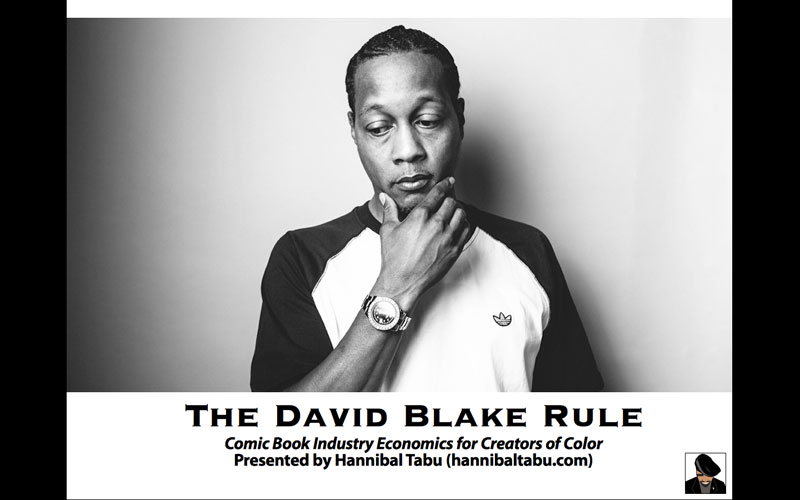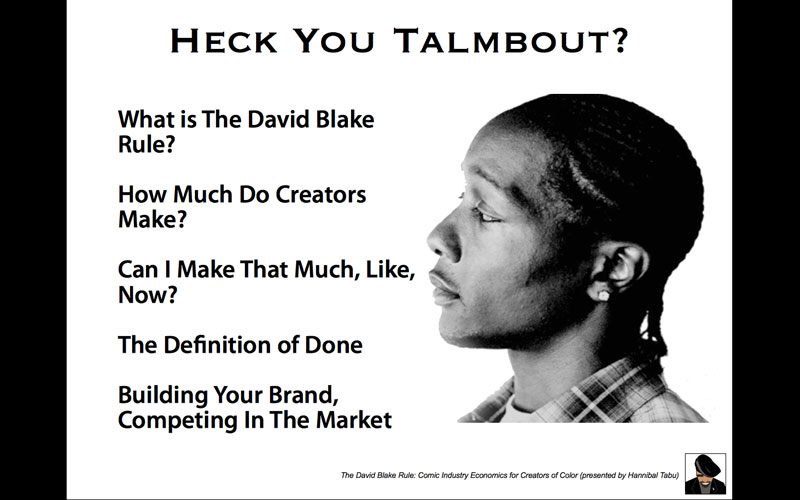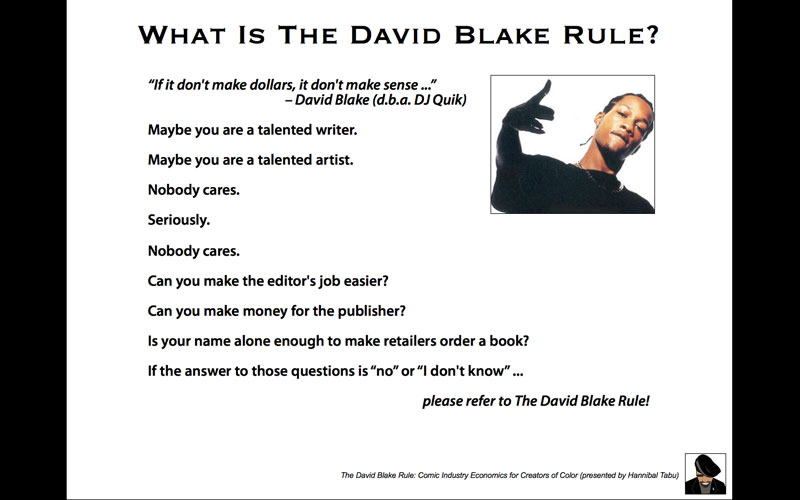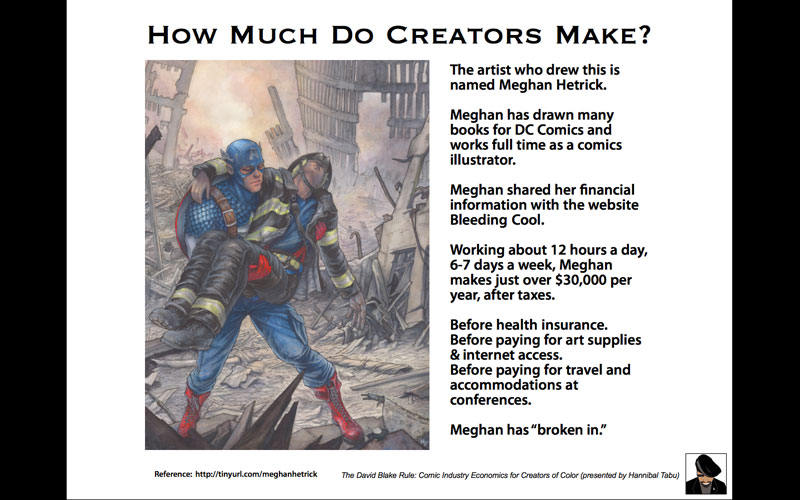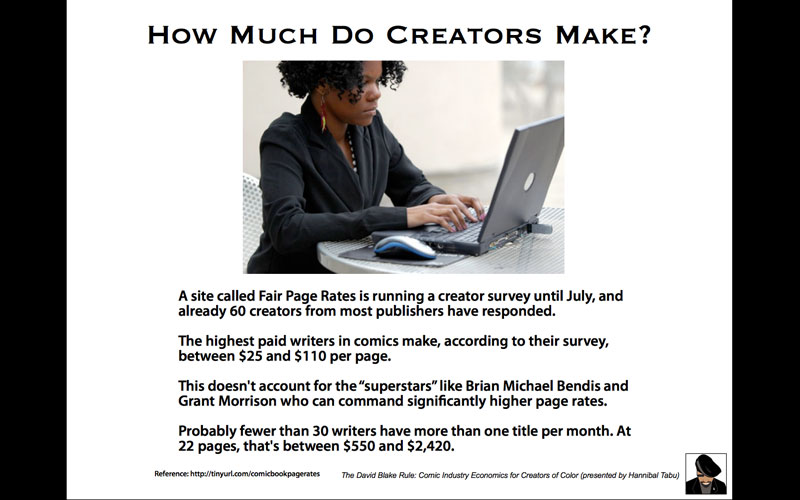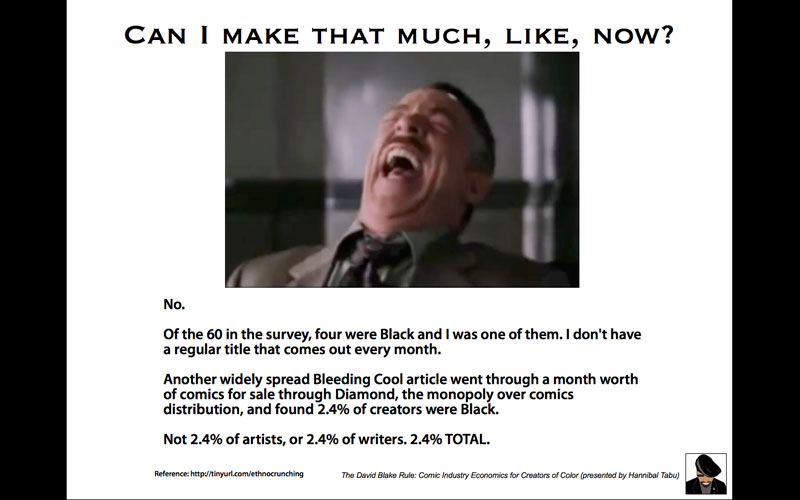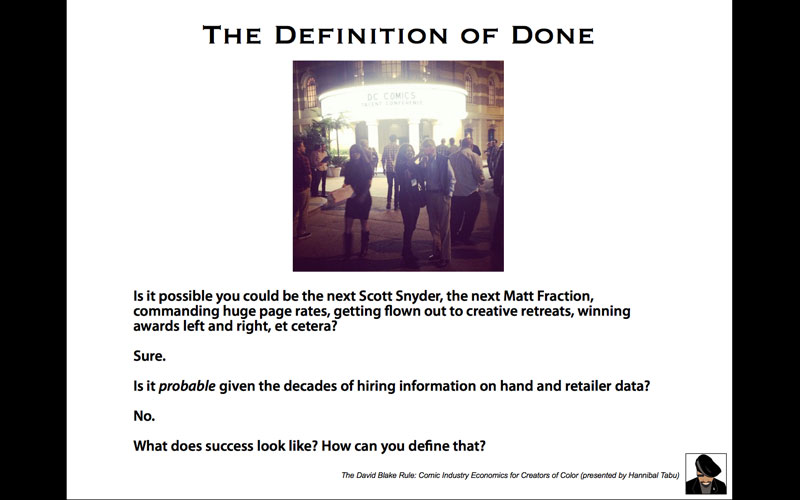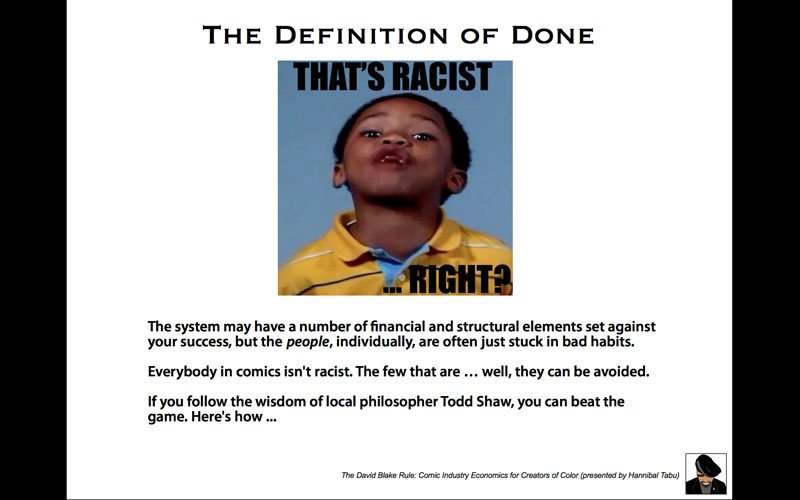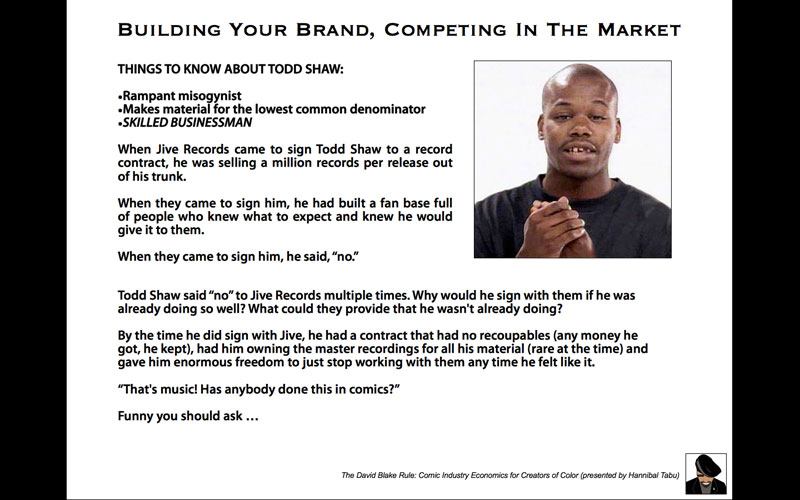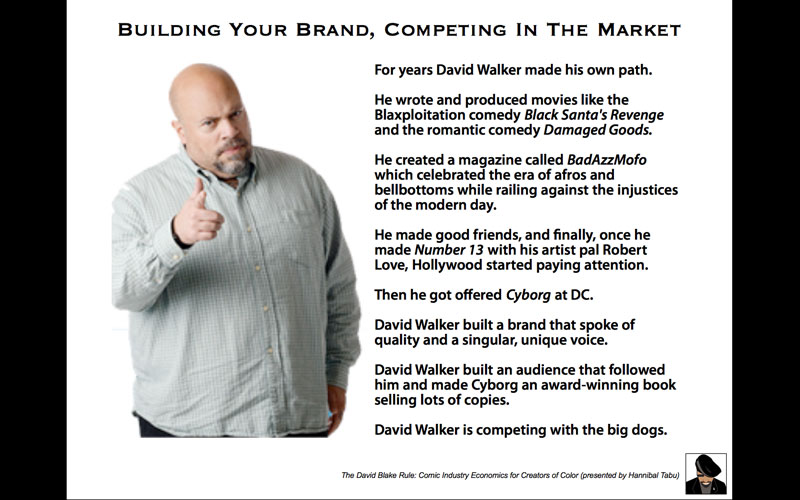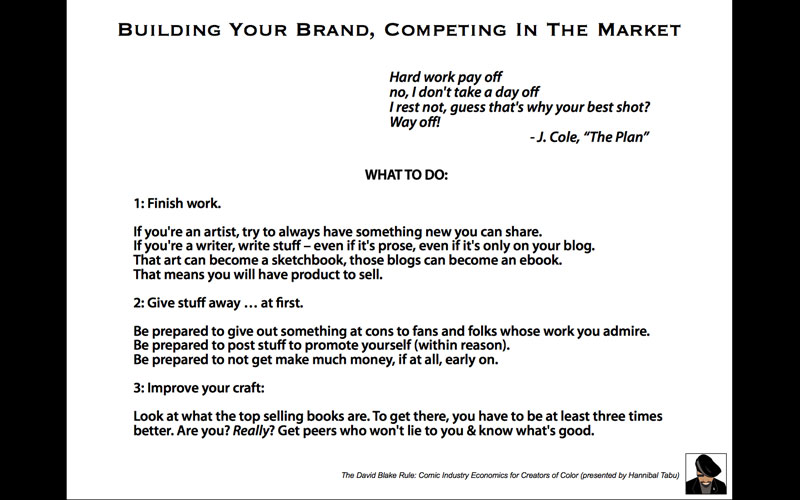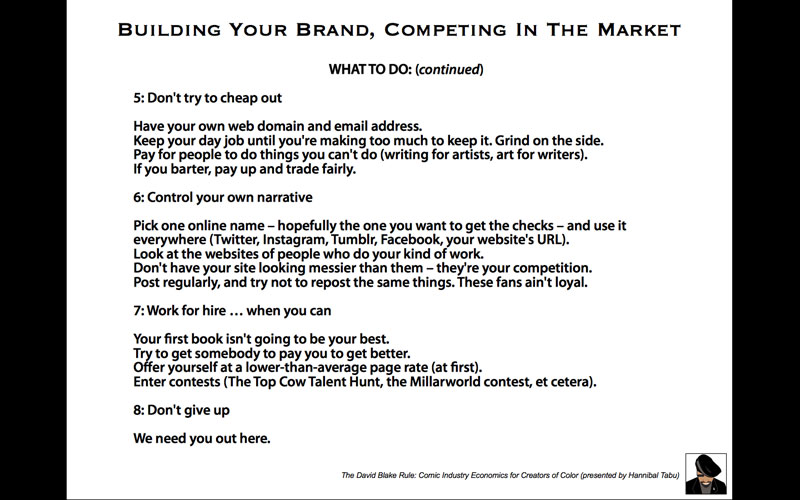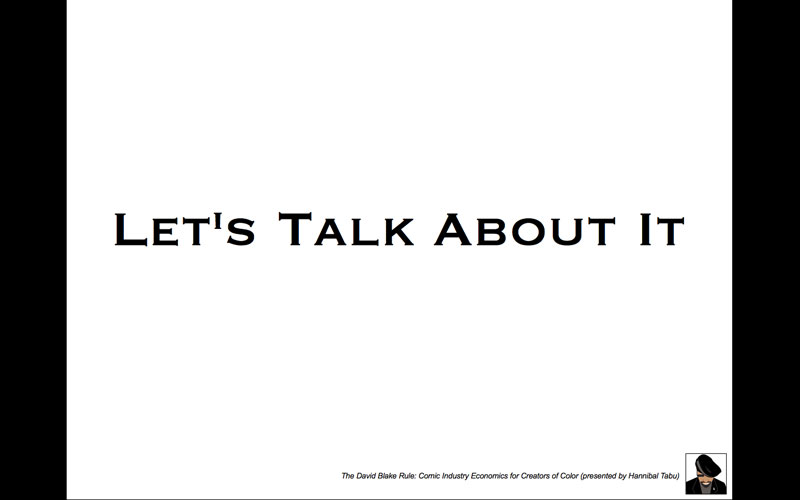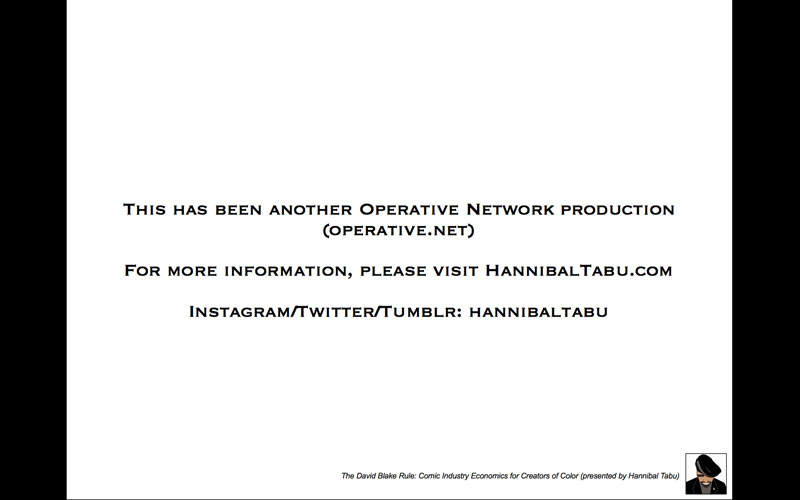 Source: NorCal MLK Foundation (With special appreciation to John Jennings)