Store: On Deck Circle
What are the next products due out from Hannibal Tabu? Find out here.
Project Wildfire: Street Justice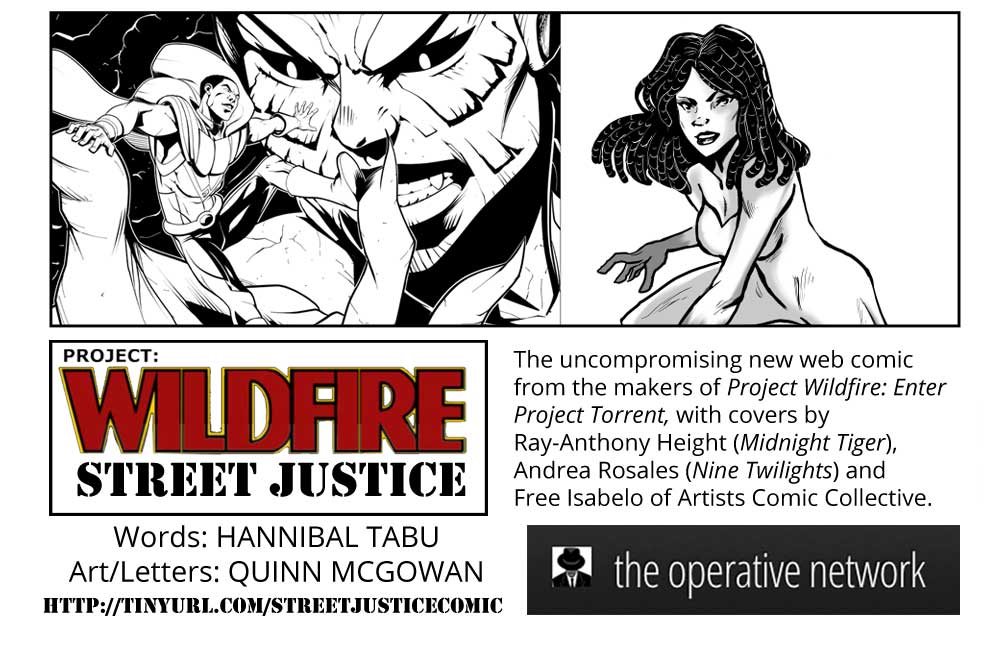 How does a hero draw the line on who to save? Fighting gigantic beasts in the southern streets gets criticized by a powered vigilante who feels the violence between humans takes precedence. Will combatting corruption and murderous monsters at the same time be too much for the Shelby City Savior?
Presented one page a week until its completion, Street Justice introduces the powered vigilante Faze to the Project Wildfire universe as well as the terrifying Kaiju Queen, a whole new brand of danger.
Written by Hannibal Tabu, cover by Ray-Anthony Height (with variants by Free Isabelo and Andrea Rosales), interiors by Quinn McGowan.
Release date: February 2017 at The Operative Network