The Most Important Thing (a while ago)
"... brothers in the jungle, cousins on a quest ..."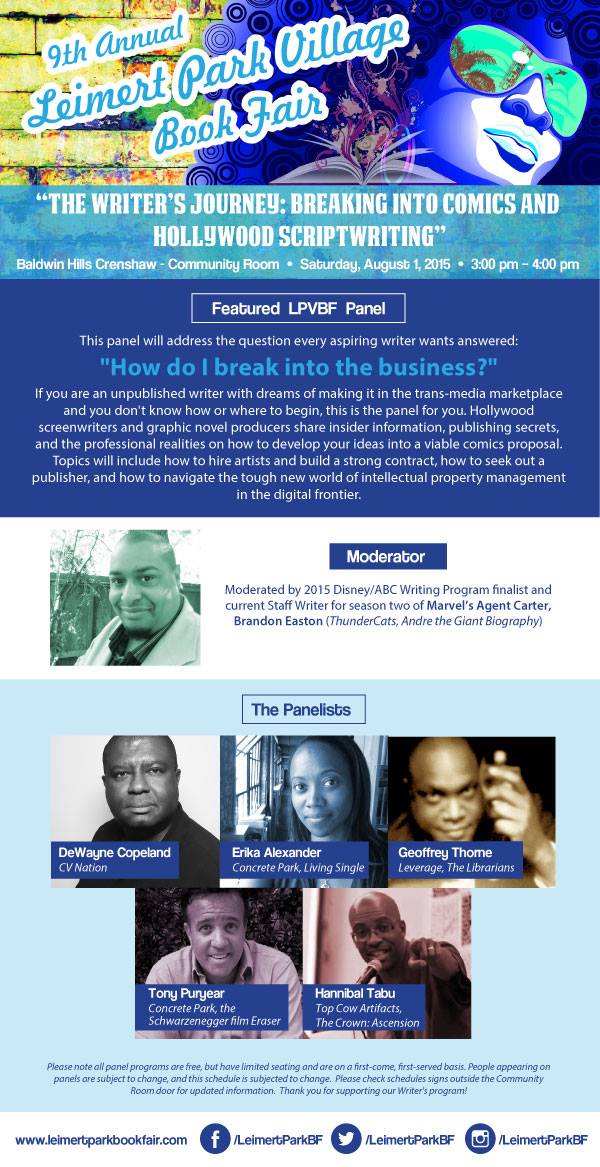 On Saturday, August 1, 2015, Hannibal Tabu will sit on a panel of luminaries talking about the overwhelming challenge of breaking in to comics. Moderated by Disney/ABC Writing Program fellowship winner Brandon Easton (currently a staff writer for season two of Marvel's Agent Carter), the panel will include Erika Alexander (actor from Living Single, writer of the comic book series Concrete Park), Tony Puryear (screenwriter of the movie Eraser, artist on Concrete Park), Geoffrey Thorne (actor from the In The Heat Of The Night TV series, producer and writer for Leverage and The Librarians) and web series producer DeWayne Copeland (CV Nation).
Admission is free. For more information, visit the official website.